HSE Clinical Programme for ADHD in Adults
The HSE National Clinical Programme for ADHD in Adults is part of the Clinical Strategy and Programmes Division.
It aims to provide assessment and treatment for adults with ADHD because of the absence of such services in Ireland.
Aims
Assessment
Treatment
Access
Quality
Economic gains
Core values
Work in partnership with service users
Provide comprehensive skilled assessment
Evidence-based care and treatment
Read more about the National Clinical Programme for ADHD in Adults here
Watch an actor from UCC Drama Society share the story of a young people with ADHD, their journey in seeking a diagnosis and access to pharmacological and psychosocial interventions: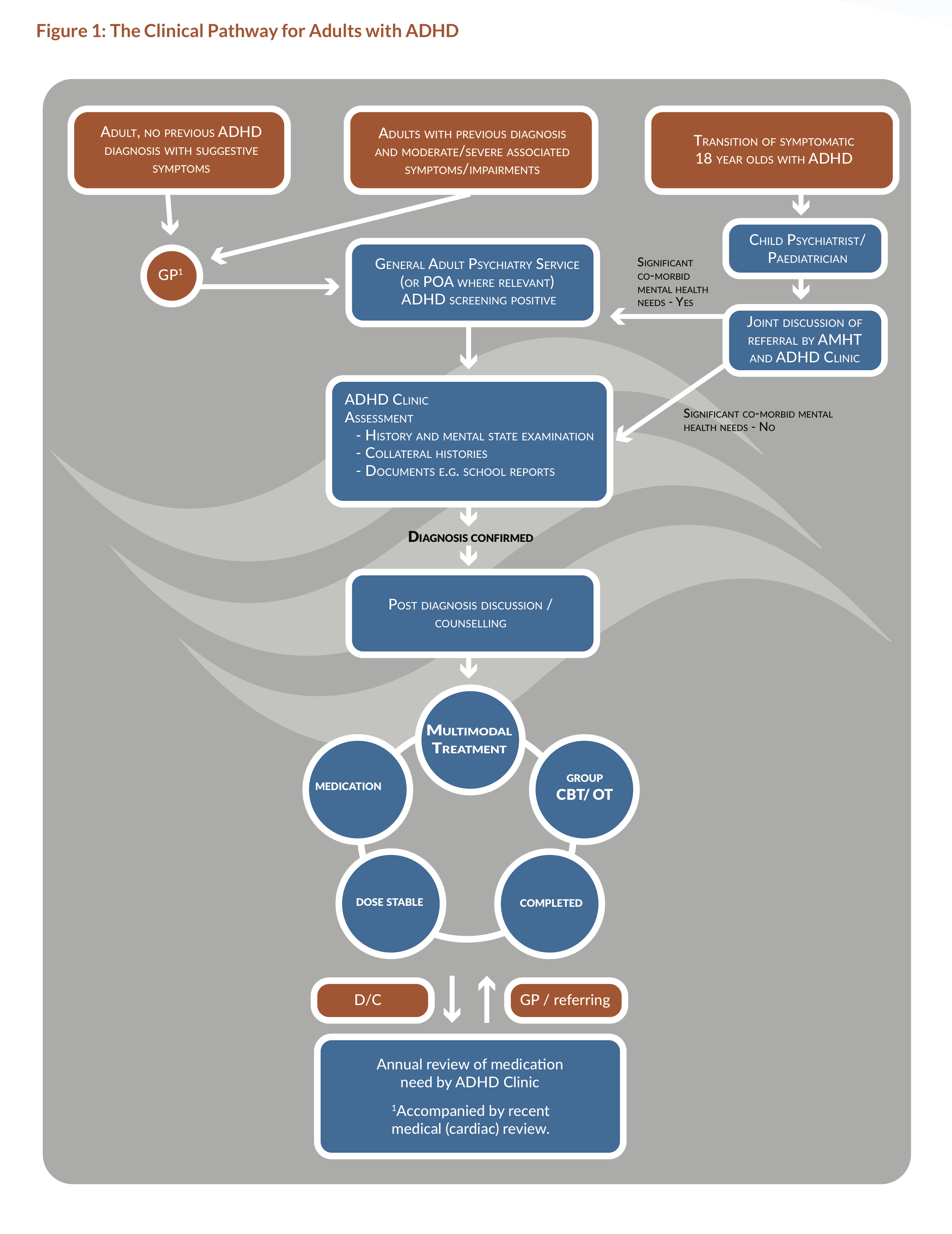 The Model of Care will operate like this:
New referrals of people for the assessment of possible ADHD will be referred by their GP to their local Adult Mental Health Team.
Other referrals or current attendees with symptoms that suggest ADHD will also be assessed.
Those who screen positive for ADHD will be referred to the ADHD Adult Clinic (which will be established in each mental health area) for a detailed assessment.

See the assessment page for details.
There will be a feedback session to discuss whether the assessment confirmed ADHD or not.
If it did, the discussion will include recommended interventions.
If someone has significant mental illness difficulties, they'll be treated by their Adult Mental Health Team first.
They'll then be re-screened by the team and if necessary, referred back to the ADHD Clinic.

Interventions will be provided by the ADHD Clinic. Read more about them in our intervention guide.
You can find the full Model of Care here.
Partner Organisations
The HSE National Clinical Programme for ADHD in Adults is in partnership with the College of Psychiatrists Ireland and ADHD Ireland.
It also has links with researchers in University College Dublin.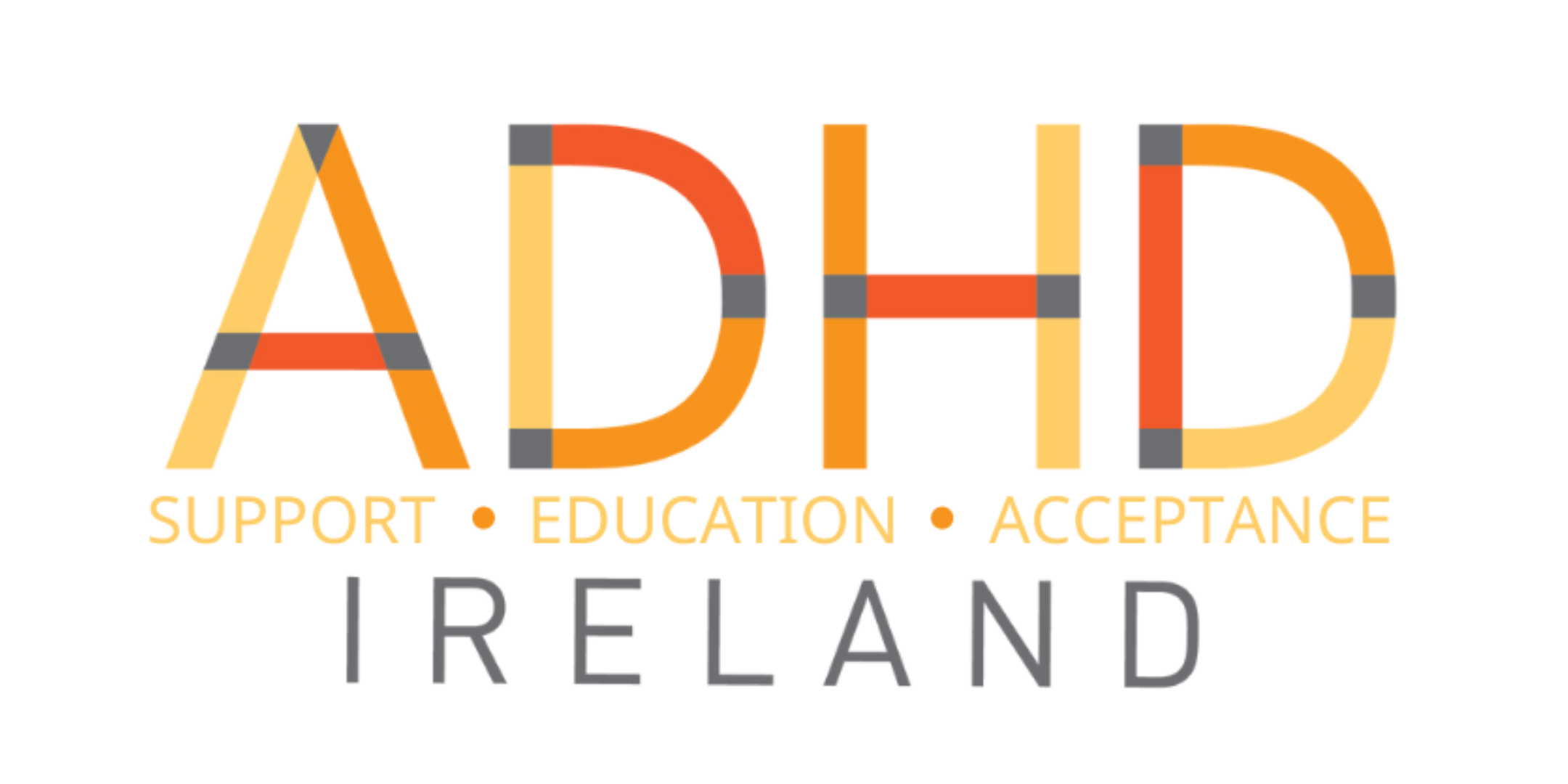 ADHD Ireland is a charity that provide up-to-date information, resources, support and networking opportunities to individuals with ADHD, parents of children with ADHD and the professionals who serve them.
Find out more about their supports by clicking here.

The College of Psychiatrists of Ireland is the professional body for psychiatrists in the Republic of Ireland.
Their mission is to promote excellence in the practice of psychiatry.
Find out more by clicking here.