Since the HSE's National Clinical Programme for ADHD in Adults was launched, many people have told us that they wish they had had better information about Adult ADHD from the very start.
How do I talk about it?
What should I do next?
Where can I get help?
What kind of help do I need?
They told us that it can be overwhelming and stressful to try to find accurate information on the internet to help them.
This App was developed by ADHD in Adults National Clinical Programme in partnership with ADHD Ireland in response to that need.
We hope that the content will bridge this information gap in a way that is accessible to you - on your smartphone.
This app will work on any internet-connected device - phones, tablets, PC etc.
For the best experience, we recommend using the app on your phone.
Go to your device appstore and search for ADHD in Adults.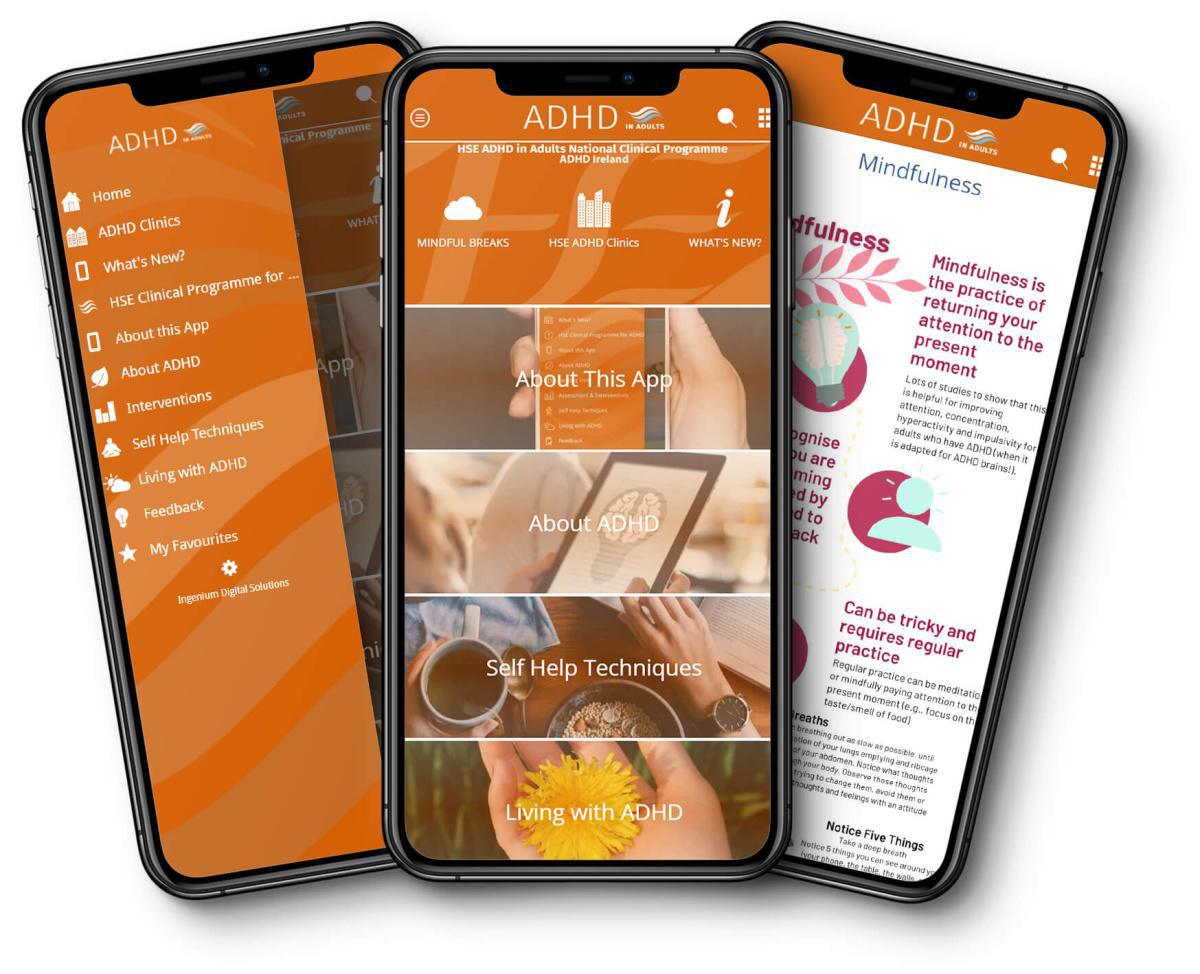 How to refresh your app
You can refresh your app to retrieve the latest updates by dragging the screen down until the page reloads.
You must have internet access to retrieve any updates.
You can also go to settings in the main menu and click "Flush Cache".