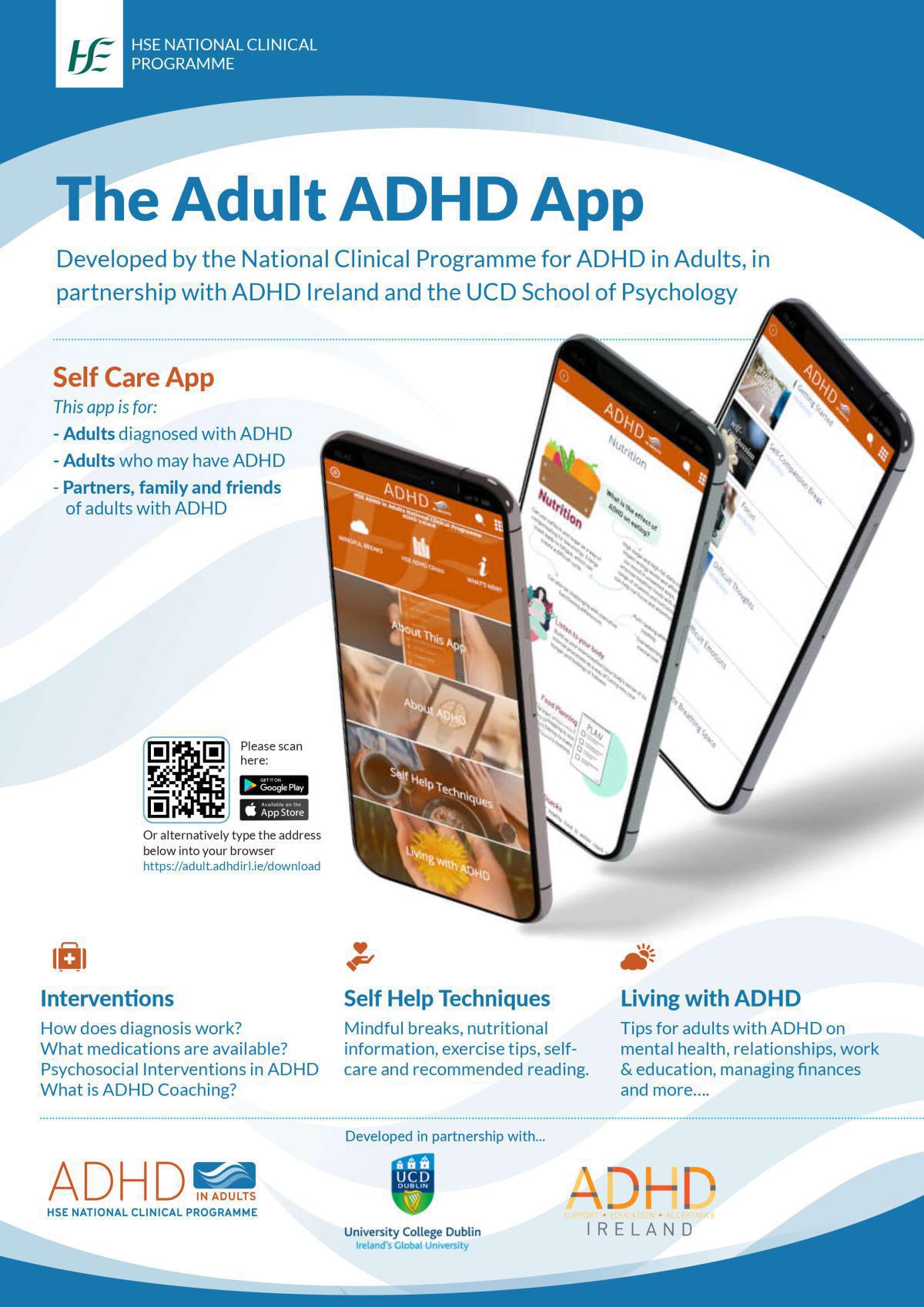 ADHD in adults App A4 Poster
We've just published a poster to help people access this App easily!
Your GP, Primary Care Centre or Mental Health Day Hospital may be interested in putting this up in their waiting room so spread the word!
Read more about it here: https://www.hse.ie/eng/about/who/cspd/ncps/mental-health/adhd/
Click the link below to download the poster.
poster ADHD